Microsoft Visio Professional 2021 is One of Microsoft's lesser used but highly effective applications is Microsoft Visio which is used for diagramming - whether you need it in IT or for organisational charting - its key function is to increase your productivity and efficiency for all diagram based projects. Visio has a wide variety of core templates, objects, stencils, creation tools, and built-in-shapes so that you can create anything from diagrams, flowcharts, floor plans, models, and engineering designs as well as its secondary function of Process Models and Data Visuals much more efficiently. Visio allows you to show and create designs or schematics of almost anything allowing you to be highly productive and efficient in the design environment. Time is key - with Visio you have all the design tools and equipment one can ever need at your fingertips so you can Buy Microsoft Visio Professional 2021 Product Key at the affordable price here.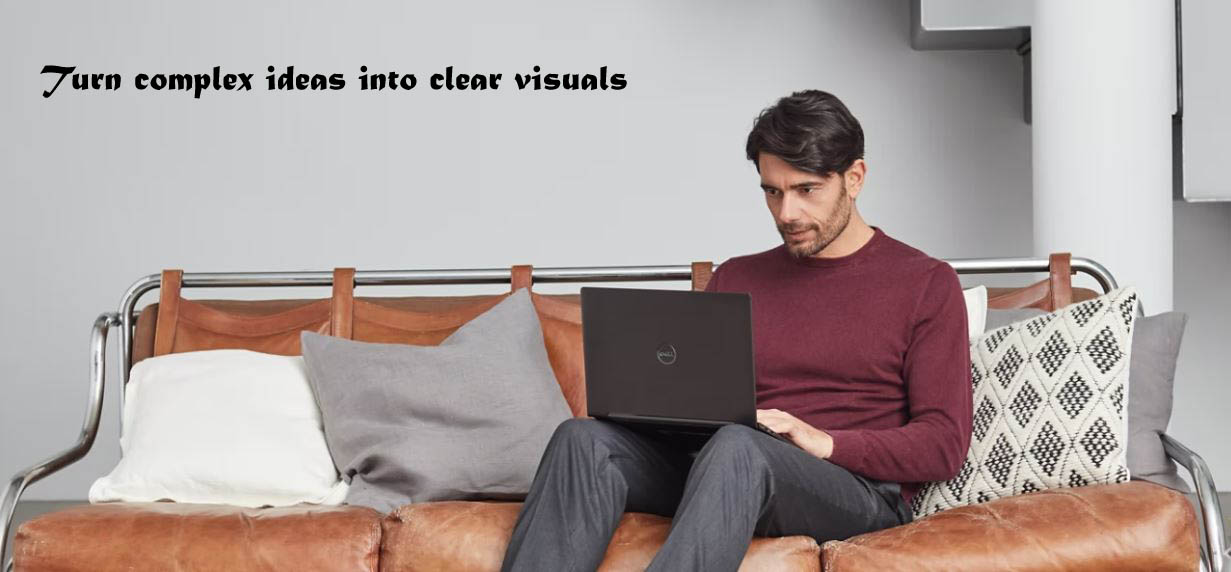 Microsoft Visio Professional 2021 Features

Supports industry standards
Visio's huge shape library supports Unified Modelling Language (UML) 2.5, Business Process Model and Notation (BPMN) 2.0 and Specification and Description Language (SDL).
Easy data linking

Connect your Visio shapes and diagrams to data from common internal and external sources. Insert data graphics or use formatting to reflect changes in the underlying data in your diagram.
Simple, secure sharing

Share your diagrams from secure online repositories, like OneDrive for Business and SharePoint (sold separately).
Microsoft Visio Professional 2021 additional features are bellow;
Connect diagrams to real-time data to gain insights and make decisions quickly

Collaborate with others and share diagrams seamlessly

Get started quickly with ready-made templates and thousands of customisable shapes

Turn complex ideas into clear visuals

Create and share professional diagrams

Work as a team to easily create and share data-linked diagrams to bring your ideas to life.

Create professional diagrams easily with ready-made templates and shapes

Build and validate diagrams that support industry standards, including BPMN 2.0 and UML 2.5

Use your finger or pen to draw and take notes naturally on touch-enabled devices

Create database visualizations using built-in database model diagrams

Collaborate with others by adding and replying to comments within Visio

Link diagrams to live data from internal and external sources
Additional benefits
Flexible editing Change shapes in existing diagrams without losing your layout and shape connections, making it simple to adjust the look of your diagram without losing the work you've already done.
Supports multiple data sources Visio supports Microsoft Excel workbooks, Microsoft Access databases, Microsoft SharePoint Foundation lists, Microsoft SQL Server databases, Microsoft Exchange Server directories, Azure Active Directory information and other OLEDB or ODBC data sources.
Real-time presence indicators See where co-authors are working in the canvas with a simple presence indicator for files saved in the cloud.
Data-driven diagramming Automatically generate organisation charts from data sources like Excel, Exchange or Azure Active Directory.
Simultaneous teamwork See who's working on which part of the diagram, get notifications about changes and choose when to merge those changes into the master file.
Microsoft Visio Professional Product Key
Microsoft Visio Professional 2021 Retail Product Key

One Key lifetime valid for single user

No CD and DVD Pack included, Microsoft Visio Professional 2021 Product Key

Can't be utilized to redesign from a current establishment

Both 32-bit and 64-bit Office Versions Support

Worldwide License, World-wide Availability, No Regional Restrictions. Can be utilized to enact Microsoft Visio Professional 2021 in any locale
Why purchase from us
We assurance to give you the biggest rebate, the most reduced market value, all the more vitally, 100% authentic. Once acquired and enacted it is yours for lifetime which implies in the event that you have to re-introduce your working framework or programming bundle, you can utilize same key to initiate once more! This item will most likely enact both 32 bit and 64 bit renditions of the Office 2021 Professional Plus programming. Online Update Support, Support all Languages Version. This item will almost certainly enact both 32 bit and 64 bit renditions of the product. After purchasing Microsoft Visio Professional 2021 Product Key, you can Download legitimately from Microsoft Official Site.
Microsoft Visio Professional 2021 Product Key
Brand: Microsoft
Product Code: VisioPro-21
Availability: In Stock
$249.00

$49.00

Ex Tax: $49.00
Related Products
Tags: Microsoft Visio Professional 2021 Product Key, Visio Professional 2021 Product Key, Visio Pro 2021 Product Key, Visio pro 2021 key price, Buy Visio Pro 2021, Visio Pro 2021 license key, Visio Pro 2021 Activation key