A certificate of authenticity (COA) is a label to help you and your customers identify genuine Microsoft Windows software. Without it, your customers will not have a legal license to run their Windows software.
You will find the COA included in the System Builder Pack that you acquired from your distributor. If it is not included, contact your distributor.
You must affix the COA to the case of the computer on which you are preinstalling Windows as described in the system builder license.
You may not sell the computer without performing this step, So you shpuld buy OEM COA Labels to place on PC's for legal distribution.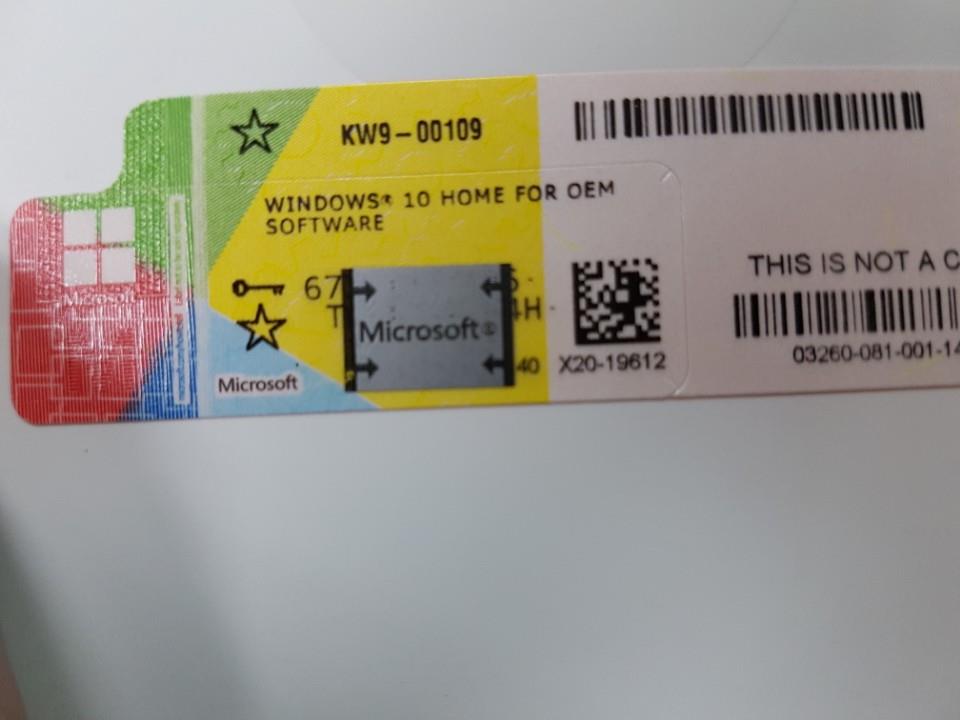 ​
Windows 10 Home OEM COA Sticker
The picture above shows the look and feel of the COA used for Windows 10 Home.
Similar to the Windows 7 & Windows 8.1 COA, It also includes security features to help prevent counterfeiting.
| | |
| --- | --- |
| Place of Origin | Hong Kong |
| Brand Name | Microsoft |
| Model Number | Windows 10 Home COA X18 |
| Warranty Period | 3 Months |
| Packaging Details | Coa Stickers with OEM / Retail License |
| Delivery Time | One Week After Payment |
| Payment Terms | Through Bank / BTC / Payoneer / PM / PayPal |
| Supply Ability | 50,000 Pcs Monthly |
| Minimum Order Quantity | 20 Pcs |
We're Microsoft Product distributors & Wholesale Suppliers around the World, Our supply is availabile for Windows 10 Home License as well as COA Stickers in Bulk Quantity for worldwide. During order placement, You need to mention, Do you need OEM or Retail License on COA as Both are available at same cost in our stock.
If you're reseller, You should contact us for bulk rates.
Lot Windows 10 Home OEM COA Sticker
Brand: Microsoft
Product Code: 10Home-COA
Availability: In Stock
This product has a minimum quantity of 20
Related Products
Tags: Windows 10 Home OEM COA Sticker, windows 10 home coa sticker, windows 10 home oem label, windows 10 product key sticker, windows coa sticker, coa sticker windows 10, sticker coa windows 10 home