Planning to start your own website for long periods, and earn a decent amount of money by your website?
Then, with you, many other peoples always curious to know which blogging area is best to start their work. So, Some of publishers recommend their students to make a website on WordPress, while others advise their students to make a site on BlogSpot because it may free. Anyhow, read my whole article to know which one is better than each other and which to use.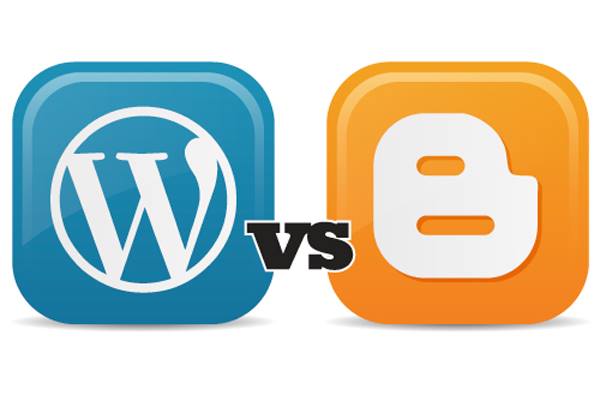 Why to use BlogSpot/Blogger?
Blogger is a Platform, where you have to set up all the things manually. It is very useful platform for beginners, where a simple person can also start to write their ideas there for free. If you want to start your blog not for money or fame, but give others stinking of knowledge on any subject, or if you are a beginner with no skills about blogging.
BlogSpot is a great platform to start your work on. It has many limitations where you'll be tired, but cannot suck their heaps of limitation. Still, I am saying if you need any free platform to start your work and make money from it, BlogSpot will be the right pick.
Basically Blogger/Blogger is a product of Google INC, where you can start your online website for free, like many other platforms. Using Blogspot you don't need to purchase a web space mean web hosting.
Blogger/BlogSpot was created by Pyra Labs, which was bought by Google INC in 2003. Usually once you create your blog with it, a sub domain will automatically install at the end of your website address. Suppose, you planned to make a blog, Search address for odostatesting, then after odostatesting there will a sub domain add automatically by default. And its final address becomes odostatesting.blogspot.com. But Good News here, Blogger/BlogSpot is only a platform that all advertising networks support their sub domain. Mean without invest a money, You can start making money by your blog.
Why to use WordPress?
WordPress has lots, tons, heaps and bundles of flexibility as compare to Blogger/BlogSpot. You can customize anything  in WordPress, as you want. WordPress gives you all the options to control your website and you can also do technically anything which you want to do well.
WordPress is an open source (CMS) content management system which based on PHP and MYSQL. It was created by Matt Mulenweg. WordPress also offers its free sub domain with hosting to create a blog or site, But most of ad networks did not offer their based on its sub domain, So You have to register your web domain name and you also have to purchase a web hosting too, in order to manage and control your website using WordPress, As due to it's highly and useful plug-in, awesome themes, almost 35% of webmasters use WordPress than other blogging platforms such as; BlogSpot, Drupal, Tumblr etc.
Designing, Plug-in and customizability:
Without any doubt, WordPress has more plug-in as compare to BlogSpot/Blogger. But Blogger/BlogSpot has a bit of edge as WordPress because BlogSpot/Blogger is SEO friendly and this platform owned by Google INC. Inasmuch Google INC is the biggest Search Engine in the world. So, it is operated by them, that's why Google INC loves to index that websites fast , which created in Blogger/BlogSpot platform as more as others website that created in other blogging platform.
Are you thinking, WordPress failed to compare their platform with blogger? No buddy, NO! Absolutely, you were wrong. WordPress has magnificent and devastating plug-in to share with their customers. There are many tools available in WordPress that not only equal their mask of SEO than Blogger or BlogSpot, but they can double or maybe triple their SEO power with that kind of plug-in. So, as looking to SEO both are well and suitable in term of SEO.
Themes and Templates:
As we know, many popular and other websites that got more visibility in the internet world, use WordPress as a Content Management System (CMS), because of its awesome plug-ins, their website design also been spiced by that type of plug-in.
I am not saying blogger/BlogSpot has failed in term of layout and designing of any website. But just a little bit of the edge goes to WordPress. Because blogger has not more features, no sufficient tools, no plug-in to create a suitable and awesome design. Inasmuch WordPress has more options to customize anything easily by using their plug-in as well. Getting sorrow to know blogger/BlogSpot has not anything else? Well, NO!
You also can create some good themes in blogger/BlogSpot too, but you have to put your taught effort to create a good theme in blogger/BlogSpot. But still keep in mind, by doing hard work still; you cannot beat up WordPress themes. Why? You know.
WordPress versus Blogger/BlogSpot result came:
As we know Blogger/BlogSpot is free to get started, but it has not more flexibility. While WordPress has a decent and quality plug-in and themes, but it's require some money to start your work. So, the winner is WordPress! A's looking to its tools WordPress won by me and from others too.
What now?
My experiences of blogging say, WordPress is a good platform to do your work, but it's specially created for those bloggers who got some experiences in blogging and SEO. While blogger/BlogSpot is just for practice, my recommendation is first to use blogger/BlogSpot which is free to start. Once you have earned some money on BlogSpot/Blogger websites, got a fair amount of experiences about SEO and got fair writing skills. You should move your blog/website on WordPress to get some new and better features like, plug-in, suitable themes, form creation, plug-in and others.