Today in Modern Information Technology World, websites play a vital role in building and promoting business. Starting from "About the Company" websites can end by delivery of service or product at doorsteps. In today's business world, even strategies are building with respect to web world. Website can help in exchange of Information, making access everywhere and everyplace, penetrating deep into target market, improvising customer feedback and time saving. These are major objectives behind building websites for any business and we too have awareness to web developing tools still we lack in bridging links between sellers and customers.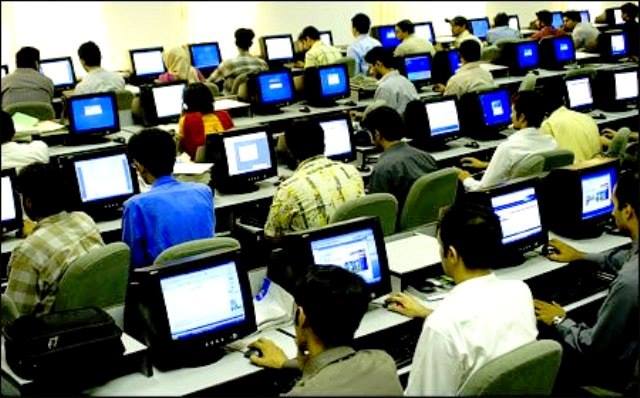 One approach we need to work more inside in web world is the introduction of market research and surveys related to service or product. What an organization is going to offer can be supportive when people know what is available in market and how organizations differ in terms of quality and value- added service as compared to existing market. These approaches can help your target audience to explore what is available, the offer and the benefit of being in prefect competition market.
Web applications even lack to navigate or guide the customers to relevant market in nearby business hubs, general access to local community , still public not aware of what and where things are available at nearest places. What we need to highlight those places where product is available linked with Mobile GPRS Navigation System that can help people to buy required product even where customers are performing routine activities.
Markets can be a reason for fun too still marketers haven't came up with the idea to explore market and even thinks of developing market close by to attractive places to facilitate people to enjoy new places and try to create buying desire. If we can manage to locate new market places with exciting view, we can create more thirst of exploring and buying.
Most of websites even lack to provide basic contact information of department heads associated with the business dealing, so organization might lack in availing possible opportunities, and even lose the chance of losing customers without even letting you know the possible business. Try to add informative pages of department heads so people can approach them directly.
"Join Us" does not really refer for hiring an employee. It may be an attractive source of business promoters. We also lack in providing informative source to new business affiliates, who may join you as a team to support your business.
Avoid to over load the main page. Main page should be related to client's information, business portfolio, contact to management, promotion offered and product list. Don't animate main page with animation series. It can lose your business.
Leaving a website in "Under Construction" or "Link Not Found" can lead viewers to some other opportunities as well. Organization may redirect page to management's contact information or email address to contact them.
Be useful and be easy …. Checking your development skills never helps you to meet desired business objectives. By Increasing Information it will be like sending five pages of Bio Data for job application which can lead to frustrating experience. Avoid beating the bushes out.
Focus on content too. Don't miss a single error just like Standard Chartered Bank did few years back but main page highlighted content of 150 years of experience in Pakistan…. Moments later we discovered it was only 65 Years of independence of country.
Please don't even try to make family free by adding your relationships in business… try to make a professional induction by mentioning the responsibilities of every family member and what makes the professional instead of member. Uniworth having that approach to assign responsibilities to each member are still leading a head of Nishat Group.
Avoids pop-up and loops in website. Pop-ups are for promotion not for business, and provide link or contact person on every pop-up. Just by telling 25% off cannot lead to business unless you have mentioned proper details of associated products or services. Try to mention the product details, process and even contact of person for further information if anybody wants.
In the end try to be honest about details about the business, instead of highlighting business skills you can mention projects you have done and separate them with ongoing operations that you want to mention on site.
Hope you find a healthier business.