If all the brouhaha is to be believed, we're looking at a failed state with nothing to offer. But is that really the case?
Innovation is fundamentally characterized by what can be called 'newness', but a field does not have to be completely novel itself for innovation to take place. By that same token, an idea can be born and take root anywhere and at any time.
In the politically unstable and consistently maligned Pakistan of today, few things appear to be going right from afar. Upon closer inspection, however, there emerges a thriving technology sector oozing with potential and strength that has grown by leaps and bounds since the turn of the century, and it is innovation that is fueling this growth.
For the most part, innovation is not the creation of new and novel commodities, but the addition of value to existing goods and services through new means, which leads them to become more useful for consumers.
Innovation by Pakistani inventors and entrepreneurs is mostly focused around this idea of adding value to existing products. These products have significantly influenced lives, not just in Pakistan, but around the globe.
And these entrepreneurs and innovators have risen from a situation that looks fairly bleak. According to stats from UNICEF quoted by Express Tribune, a widely read English daily in Pakistan, the country has one of the world's major youth bulges, with 35 per cent of the total population aged 15 years or under. In the coming decades, this nuclear-armed South Asian nation is expected to be one of the few countries where the working population will exceed the number of retirees. But still, Pakistan is struggling with a huge problem: the country has one of the world's largest populations of young men and women who are not aware of where to invest their potential.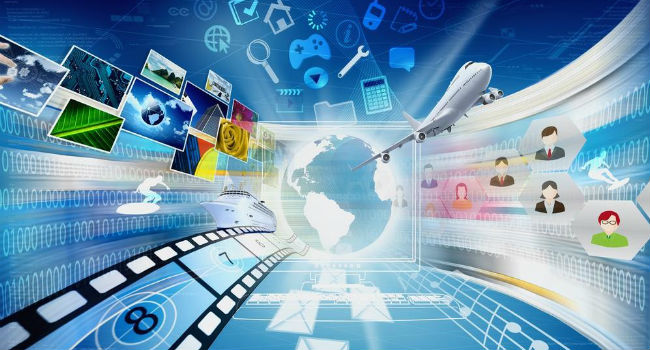 Each day, a large number of Pakistani youngsters are told by Western media that they can only harbor negative potential, and that positivity from Pakistan is more of a surprise than expectation.
In such an atmosphere, the pressure is even greater for them to try and prove their worth in a highly globalized market. Poverty and lack of a modern curriculum are also two of many underlying factors that contribute to this sense of despair.
But regardless of all these odds stacked heavily against them, young Pakistanis have proven themselves to be far more productive and innovative than many of their Asian and Western counterparts.
The Pakistani government is also finally coming around to the idea of entrepreneurship, and this has resulted in the launch of various programmed that aid young entrepreneurs and innovators in establishing a firm foothold. The government of Punjab, Pakistan's most populous province, has also launched a highly successful start up incubator for up-and-coming firms called Plan9.
This potential has been recognized beyond Pakistan's borders as well. In 2011, Google donated $250,000 to aid the setup of the P@sha Fund for Social Innovation, which aids people using technology to help society at large.
And these steps seem to be working. Today, Eyedeus Labs, one of the start ups Plan9 incubated, is the proud creator of several excellent technologies that have gained recognition across the world. Their debut app, Groopic, has become a smartphone photographer favorite and has been downloaded between 100,000 and 500,000 times on the Android platform according to Google Play.
Scientist Dr Naweed Syed and star student Ali Moeen Nawazish, who now works in several ways to highlight the educational needs of young disadvantaged Pakistanis, are two more examples of the potential that keeps Pakistan going.
Be it an initiative to cultivate land with rich fertiliser or sell the land online, Pakistani innovators and entrepreneurs are going at it with all their considerable intelligence and skill.
From Bad to Really Good
Pakistan is often seen as a state that attracts terrorists followed by drones trying to kill them, but it is a testament to the spirit of this nation that such ugly circumstances, too, have spawned something good. As a response to the fact that fertiliser was being used to make improvised explosive devices by terrorists, a Pakistan-based fertiliser company is working on a new formula that cannot be adapted into materials used for bomb-making.
All fertiliser firms use ammonium nitrate as a key ingredient, which can also be used to make explosives. With some help from the US, one of Pakistan's major fertiliser manufacturers Fatima Fertilizer is working on manufacturing such a non-lethal alternative to ammonium nitrate, which has the potential to revolutionise the world of agriculture.
Useful Solutions
Another Pakistani mind was behind the potential solution to a massive problem that plagues Third World countries: open defecation. Pakistani researcher Professor Sohail Khan headed a team at Loughborough University, England that designed a lavatory system that converts human waste into biological charcoal, which can be used as fuel. This lavatory also produces clean water.
This invention has the potential to address what is a serious health and hygiene issue in countries like India, and to a lesser extent Pakistani itself, where water and sanitation infrastructure is not efficient.
While the implementation and adaptation of these inventions is slowly lifting the misleading fog over the country's international profile, a lot still needs to be done before the real picture emerges.
Getting Connected
Here's something interesting. This backward, unstable nation has one of the highest rates of cell phone usage and penetration in the region. Close to 140 million people have a cell phone connection in Pakistan, and they enjoy some of the cheapest service rates in the world.
Mobile internet is also widely used in Pakistan, which has led to operators introducing 3G and 4G services in the country. One of these operators, China Mobile's Zong, invested $516 million in acquiring 3G and 4G licences and is currently the only operator providing the latter.
This represents a significant investment in Pakistan, which one might notice cannot have been made lightly. In this ostensibly unstable and backwards country, why is the world's largest mobile network operator (by subscriber numbers) investing such a sizeable sum?
The answer is obvious: the situation is nowhere near as bad as it is made out to be.
Entrepreneurship Abounds
As stated earlier, Pakistan does not have a dearth of entrepreneurs who are consistently bringing new and innovative products and services to the country.
One more example is a pair of entrepreneur brothers from Lahore, Pakistan's second-largest city and technology hub, who almost single-handedly created the country's first true real estate portal.
Zeeshan Ali Khan and Imran Ali Khan started Zameen.com (zameen means 'land' in Urdu, Pakistan's national language) in 2006 from a single room. Over the course of the next eight years, they successfully led this portal to become a widely known, trusted, established and award-winning enterprise.
Today, well-established foreign companies with near unlimited capital are struggling to break into the Pakistani online real estate industry because of the popularity and excellence of this homegrown brand.
"For the entrepreneur, no situation is impossible, and Pakistan's certainly is not either. We are living proof that all you need is dedication, hard work and skill. Everything else tends to fall in place if you're true to what you're doing," Zeeshan Ali Khan, the CEO of Zameen.com said.
Catcha Group and Frontier Digital Ventures, two of the most successful venture capitalism firms in the ASEAN region, invested significant amounts in Zameen.com in 2014. With this latest achievement, we arrive at the same question we just had above. Why are these giants choosing Pakistan to invest in, when if everything we hear about the country is to be believed, it is a risky proposition?
Short answer: it's not.
The Real Picture
The real picture is relatively simple. Yes, there are some things in Pakistan that need to be worked on by the government and by the people. Yes, it has its share of troubles. But no country in the world can say it has no problems, and Pakistan is simply one of them.
But innovation and entrepreneurship seem to have emerged as viable means of dealing with these problems. In a generally hostile environment, nothing is a better idea for the youth of the country than to become as self-sufficient and independent as possible, and successful entrepreneurship is as certain a way of doing that as any.
While it is commendable that the state infrastructure has made room for ambitious up-and-coming enterprises, the government needs to do much more before the fear of losing a steady paycheque gives way to confidence in Pakistan's youth to go all in on their own. Providing easy loans to entrepreneurs with solid plans, working on developing more startup incubators with experts to guide them, and providing tax exemptions to nascent companies are a few of the steps the government could take.
There is no shortage of role models for Pakistan's young population, because the spirit of entrepreneurship is alive and well in this neck of the woods. It seems it will ultimately play its part in the progress Pakistan needs to achieve in order to leave behind all that has ailed it in its 67-year history.
In many ways, it is a highly successful country, and to discount it as any less would be something the world does at its own peril.