PayPal has launched a new "Pay After Delivery service" last year in UK and tested now in USA. It also has been announced its partnership with Authorize.net & Cyber-source ( both are Visa companies ) and entered agreement to receive payments from Bitcoin payment processors like; Coinbase, BitPay and GoCoin etc., So PayPal is no doubt a best and cheap online Payment Gateway for 203 countries in all over the world, But As you know, PayPal Provides its all services in some developed countries, But in most of developing countries, PayPal did not offer its all services in 203 countries, Like; User cannot send/receive money from personal or business account, In some countries, like; India and Vietnam, User can only withdraw money to a local bank, In 64 countries, User can only withdraw money to a US bank account and in rest 83 countries, User can create PayPal account, But cannot withdraw money to any bank account. For more services and restrictions; You can check, Which PayPal Service is Available in your Own Country.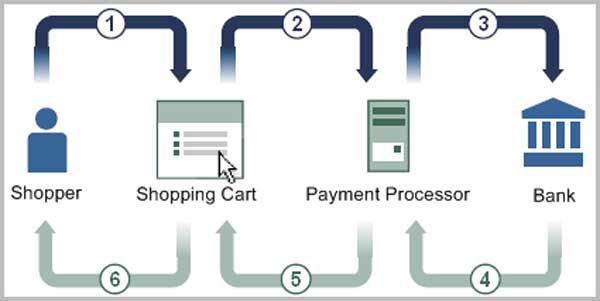 Beside of, PayPal did not provide any list, Where PayPal is no longer available, So after checking one by one, We've established a complete list of countries, Where PayPal did not provide its any service, Like Afghanistan, Pakistan, Bangladesh, Uzbekistan, Iran, Iraq, Lebanon, Libya, Liberia, Syria, Palestine, Belarus, Cameroon, Central African Republic, Kosovo, Ivory Coast, Republic of North Korea, Gabon, Ghana, Equatorial Guinea, Haiti, Macedonia, Monaco, Moldova, Myanmar, Montenegro, Nigeria, Paraguay, Saint Lucia, Sudan, Timor-Leste and Zimbabwe.
Anyway, PayPal has a plan to introduce its services in above 10 countries, like; Belarus, Côte d'Ivoire, Cameroon, Macedonia, Moldova, Monaco, Montenegro, Nigeria, Paraguay, and Zimbabwe , But we have no idea, When they will serve in Afghanistan, Pakistan, Bangladesh, Uzbekistan, Iran, Iraq, Lebanon, Libya, Syria, Palestine and many other countries like that.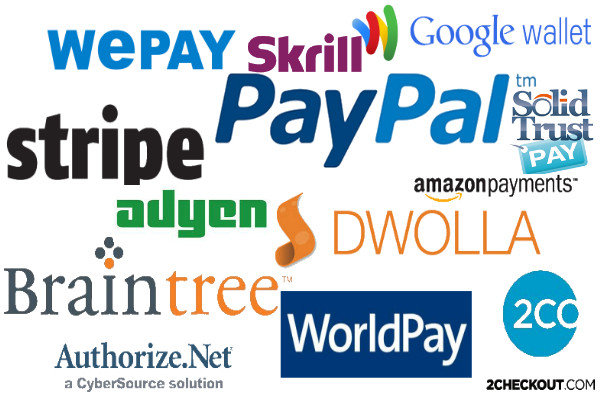 At this condition, If you're a citizen of not-served countries, All you need is to find a Best PayPal alternative to Process Online Payments for Your Business, So after a deep search, We've got a brief list of many Online Payment Processor companies with their details, If using a merchant account, they could be use to accept online payments through PayPal or separately with American, visa, credit/debit/master and many other cards from buyers.
| | |
| --- | --- |
| Online Payment Gateway |                                                                Description |
| 2Checkout | Best Online payment processing service that helps you accept credit cards, PayPal, But they did not approve application easily, As 2checkout team verify your business first. (Most Recommended) |
| Skrill (Money Bookers) | Through Money booker's merchant account, You can get online worldwide payments through all types of cards, but they charge monthly 22USD and customer has to create his account to pay you. (Most Recommended) |
| SolidTrustPay | Best payment processor Gateway in all over the world except some countries, As It accepts all types of cards with many options to process online payments and also integrated with PayPal, But you need to approve your business first to get its merchant account. (Most Recommended) |
| Authorize.net | Its a Good payment processor company, Using their services you can also accept all types of cards for online payment, But you've to show your business first to approve your merchant account. (Most Recommended) |
| Payza | Using payza merchant account, You can accept credit and debit cards payments, but they have less options to process online payments. They also ask business certificate before providing a merchant account. (Recommended) |
| Google Checkout | Its a good alternative of PayPal, But Recently, Google is not accepting merchant account at many countries, For which you can Check Google Wallet Supported Locations for Merchant Registration. (Recommended) |
| Amazon Payments | As an Online Payment processor, Amazon did not accept merchant account from Pakistan. Amazon accepts credit, debit, gift card and US bank account from buyers, But As you know' PayPal is a competitor of Amazon Marketplace, So officially, Amazon does not accept PayPal, But customer still can use PayPal to pay for amazon products using a plugin "PayPal Everywhere online". |
|  Adyen |  As a better alternate of PayPal, Adyen is a technology provider powering payments for global commerce. With a solution for mobile, online and in-store transactions, It's technology enables merchants to accept almost any type of payment, anywhere in the world, But they did not approve merchant account easily. For more FAQ; You can Visit here. (Recommended) |
|  Allied Wallet | Send and receive global payments through customer or merchant account for your e-commerce site. (Recommended If you can Get) |
|  Bit-coin Network |  Bitcoin is open source Payment Processor Network with many options available at separately different sites, But yet have no more flexibility to integrate with other payment processor companies fer merchant services. (Yet Not Recommended) |
|  Liqpay |  Liqpay accept online payments, But we cannot understand its Russian language. |
|  Ogone Ingenico |  Accept all types of payment in all over the world, including PayPal in some regions through its merchant pro account, also have integrated module, But no more options available to process online payments. |
|  Eway |  Process all types of payments after integrate with PayPal+Eway merchant account. |
|  Xero |  Standard premium payment services at $30 USD per month for merchant account integrated with PayPal. |
|  WePay |  You can get cards payment through their merchant account, but they have no more options to send online invoices. |
|  Recurly |  Support & process all types of online payments after integration the popular payment gateway like; Authorize, Brain-tree, Chase, Cyber-Source, Vantiv, Merchant-Solutions, PayPal, Stripe etc., But only have premium plan for $99USD with availability in all over the world. |
|  Merchant Solution |  Integrated with PayPal, But don't have more options to process online payments. |
|  Multisafepay |  You can accept all major payments with PayPal account integration and popular e commerce modules, But its premium service and you need to submit your id, bank statement, domain registration and many other documents first hand to activate your account. |
|  Brain-Tree |  Its working well only at some specified countries. |
|  Dwolla |  Dwolla is a good payment gateway, but did not support our region. |
|  Worldpay |  You can accept all types of cards for online payments, but you've to approve your site for no more processing options. |
Author's Point of View:
Unfortunately, There is no local payment processor available to process online payments in Pakistan, As you can see in India, like; EBS, Directpay, Airpay, Zaakpay, PayU, CC Avenue, PayMate, Direcpay and Citruspay etc.,
So you need to use foreign services as mentioned above.
Although, UBL Go-Green is now providing internet merchant services in Pakistan, For this purpose they also have generated a "WIZ Internet Card" for consumer, But its very initial step and they've to acquire more contracts with some worldwide payment processor gateway to process online payments for us, You should give your feedback to get some reliable service in Pakistan.