Pakistan has always been in the limelight. Whether it is related to the so-called War on Terror or the fact that Malala Yousafzai recently became the youngest Pakistani who was awarded the Nobel Peace Prize at the age of 17, the country has made its way into global news headlines innumerable times in recent days.
With such achievements and records, it is not news that Pakistan is not behind when it comes to adoption of e-commerce. In fact, e-commerce has changed the face of how households function in Pakistan, thereby transforming people's lifestyles completely.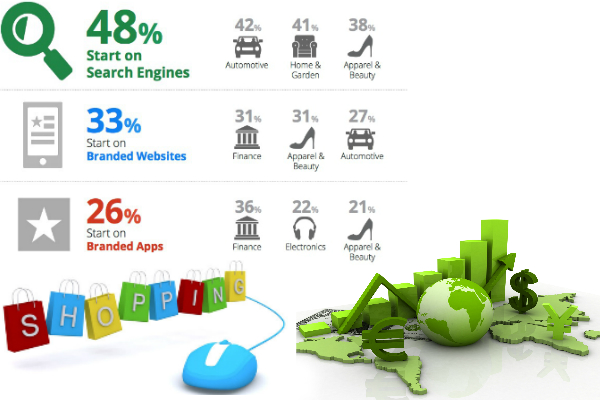 For instance, it is common to see women showing interest in online shopping, browsing websites and ordering jewellery and clothes online. Similarly, another interesting sight is to see housewives surfing the internet to look for household items including bed sheets and comforters as well as kitchen utensils in order to buy in bulk and avail the numerous discounts that are being offered to them.
While this usually takes place at home, there are also many young employees working in various offices around the country who are in the habit of ordering lunch online more or less every day of the week. Little do these people realize, perhaps, that they are among the many customers who account for a flourishing e-commerce sector in Pakistan.
E-commerce, in essence, is the computerization of the process of buying and selling. Through the use of computer networks and the wider internet, it is no longer essential for both parties to meet in person. Rather, the transaction can take place online.
Every household now knows that when it comes to purchasing products, the market is not far away. All that they require is a laptop or smartphone and a fast internet connection so they can surf the internet for online shopping websites such as Shophive.com or Homeshopping.pk and order items that they wish to have. Items as big and expensive as a car can also be bought or sold using automobile web portals such as Pakwheels.com.
While that serves the purpose of amenity and entertainment, Pakistanis have also very astutely made use of this opportunity for their personal benefits. When it comes to searching for jobs, job seekers can log on to Rozee.pk – a leading job search engine, and upload their resumes and apply for jobs conveniently. What is more, the use of e-commerce has expanded to such an extent that even property can be bought or sold online. Zameen.com – Pakistan's no. 1 real estate portal – acts as a bridge to bring buyers and sellers together.
Also, since 11 percent of the people in Pakistan use the internet on their smartphones, these businesses have come up with groundbreaking apps, allowing them to browse various items on their smartphones ranging from a pair of earrings to property listings in all localities across the country.
With such effective e-commerce undertakings already flourishing in Pakistan, the country is second to none when it comes to development and progress. Initially, buying and selling of a product involved direct communication between the buyer and seller, where the transaction was made in person. However, with the advancement of technology, trade is now becoming automated, with e-commerce replacing the traditional transactions between two parties. Also, with the advent of 3G and 4G, the efforts on the part of businesses to switch to e-commerce from the more traditional business methods have increased manifold.
Initially, though, the switch to e-commerce was rather limited and perceptions regarding the use of technology in businesses was viewed with a certain amount of trepidation intermingled with curiosity. However, as the benefits of technology started emerging in various sectors including trade and commerce, the earlier misconception cleared and technology became widespread very quickly, with the adoption of e-commerce also gaining pace.
While 2014 proved to be a defining moment for e-commerce in many parts of the world where technology was formerly lacking, Pakistan still needs to increase its investment in e-commerce. At present, foreign investment is high compared to local investment. Although this is creating an influx of jobs and opportunities and is also doubling growth and employment in the country, what Pakistan now needs is more of this investment, including investment coming from local companies so that gradually the e-commerce sector can become autonomous of foreign funds and start progressing based solely on local resources.
However, the main hurdle that it faces in this regard is a low internet penetration rate – only 16 percent of the Pakistani population (30 million people) of 190 million use the internet. However, the good news is that the growing awareness among consumers has increased the demand for online shopping, giving sellers the upper hand when it comes to investing in the e-commerce sector. With such remarkable growth in the e-commerce sector at such a low internet penetration rate, one can imagine the rapid growth if Pakistan's internet penetration rate multiplies in coming years.
Pakistan stands among those Asian countries that have immense potential. The country's youth is interestingly eying this sector and is now exploring and experimenting with it, purchasing online as well as trying out entrepreneurial methods to start innovative businesses on this platform. This indicates that the technology is already established and waiting to be used. Very soon, every business all over the globe will convert to one form of e-commerce or another, leaving traditional approaches behind. Fortunately for Pakistan, pioneering and innovative ideas are at hand and are likely to make Pakistan e-commerce sector emerge as a leader in the near future.