Adobe CS6 Design and Web Premium includes full set of professional tools for graphic designers, website & application developers, page layout and image editors and for publishing creative content to mobile devices as the web, print and tablets. This Design & Web Premium suite has several industry standard software's that are essential to print designers as well as digital publishing professionals such as: Photoshop CS6, Illustrator CS6, InDesign CS6, Flash Professional CS6, Fireworks CS6, Dreamweaver CS6, Acrobat X Pro, Bridge CS6 and Media Encoder CS6.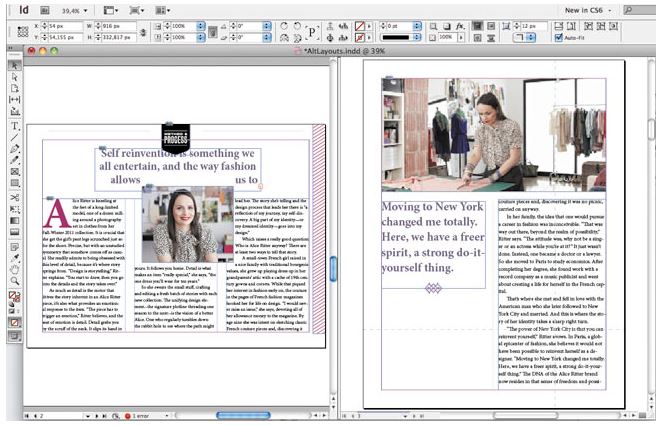 Adobe CS6 Design and Web Premium New Features
1. Adobe Photoshop Extended CS6
Retouching Magic
Astonishing Performance
Simplified 3D
Video Editing
Faster Design Tasks
Crop Tool
Improved Auto-Corrections
Background Save
Scripted Patterns
Drawing Enhancements
Preset Sharing
Dozens of Time-Savers
2. Adobe Illustrator CS6

Mercury Performance System
Easy Pattern Creation
Gradients on Strokes
Enhanced User Interface
New for InDesign CS6
Multiple Versions in One File
Linked Content Across Documents
PDF Forms
3. Adobe Dreamweaver CS6

Adaptive Web Layouts
jQuery and Phone Gap Build Updates
HTML5 and CSS3 Updates
Improved FTP Performance
4. Adobe Flash Professional CS6

Wider Device Support
Sprite Sheets
Platform- & Device-Specific Access
5. Adobe Media Encoder CS6

FTP Export
Preset Browser
MPEG Export Options
Fast, Easy Output to Virtually Any Screen
Performance and Stability
ARRIRAW, RED EPIC, and RED Scarlet-X Support
Presets for Devices and Formats
Background Batch Encoding
Source Settings Applied to Encoding
Drag-and-Drop Encoding
Convenient Watch Folder Workflow
Metadata Output Templates
Interpret Footage Options
Crop and Trim Control
Support for Still Image Sequences
Adobe Flash Professional Cue Points from Metadata
6. Adobe CS6 Design and Web Premium Other Features

Breakthrough Image Editing in Photoshop Extended
Creative 3D Possibilities in Photoshop Extended
Distinctive Vector Graphics in Illustrator
World-Class Websites & Applications in Dreamweaver
Professional Page Layout in InDesign
Tablet Publications in InDesign
E-Book Authoring in InDesign
Robust Pre-flighting
Efficient Delivery of Accessible Documents
Adaptive Web Layouts in Dreamweaver
Free-Form Interactive Content in Flash Professional
PDF File Creation, Editing & Delivery
Optimized Graphics & Images in Fireworks
CSS from Design Comps in Fireworks
Performance on 64-Bit Operating Systems
Visual Media Browsing
Integration with Other Adobe Tools & Services
Business Catalyst Panel in Dreamweaver
Adobe CS6 Design and Web Premium License for Windows/Mac
This product has bellow functions:
Adobe Creative Suite 6 Design Web Premium License for Windows or Mac
After Online Activation, License is Valid for Single User Lifetime
We did not Provide Support for re-Installation
Cannot Bind with Account
Please Note: Digital Publishing Suite account is required to access certain features & services that integrate with Adobe Digital Publishing Suite. Internet connection required for Creative Cloud (for users 13+). This and mobile & tablet apps require a separate download & agreement. May not be available in all countries/languages. May be subject to discontinuation, additional fees, and/or subscription charges. For more details, You may visit Adobe Official Site.
Adobe CS6 Design and Web Premium for Windows/Mac
Brand: Adobe
Product Code: Adobe-CS6-DWp
Availability: In Stock
Related Products
Tags: Adobe CS6 Design and Web Premium for Windows/Mac, Adobe Photoshop CS6, Adobe Illustrator CS6, Adobe InDesign CS6, Adobe Flash Professional CS6, Adobe Fireworks CS6, Adobe Dreamweaver CS6, Adobe Acrobat X Pro, Adobe Bridge CS6, Adobe Media Encoder CS6, Adobe CS6 Design and Web Premium Price