As a Merchant or Freelancer many people accept payments at their PayPal account against their products or services, But un me bohut se log nai janty k apni payments bank account ya credit card me electronically kesy withdraw/ transfer ki ja sakti han. Its most recommended to withdraw payment at your bank account, because credit cards me payments withdrawal k ek to charges zyada han, second ye k bohut se regions me credit cards se withdraw allow hi nai hai.
USA, Canada, European or middle east countries me PayPal as a bank sirf Bank of America account accept karta hai, But East Asia k non-English countries me bank of America ki bjae local banks hi withdraw k liye accept kiye jaty hain, Jis me withdraw 3 se 5 working days me complete ho jata hai.
Merchants ko ek baat hameesha yad rakhni chahye k PayPal buyers ko 21 days ki security provide karta hai, Its mean k kisi bhi issue ki soorat me PayPal responsible hai k wo buyer ko merchant se payment return karwae, but agar merchant us payment ko withdraw ya kisi other purpose k liye use kar chuka ho to PayPal buyer ko payment apni taraf se return kare ga. Esa chance bohut kam hota hai, Kyun k isi waja se PayPal mostly payments par 21 din tk nazar rakhta hai, Agar merchant 21 din se pehly payment withdraw karny ki koshish kare to PayPal us ki reputation or history check karta hai or ye k us k account me itna balance available hai, Jis se kisi payment k against dispute ko recover kiya ja saky, Otherwise PayPal us withdraw payment ko rok kar merchant se verification start kar deta hai(Jo address, phone ya identity card or passport ki soorat me ho sakti hai), Agar merchant apni identity provide kar de to payment release ho jae gi, Otherwise PayPal merchant k account ko limit kar deta hai, Until k un ka verification process complete ho jae.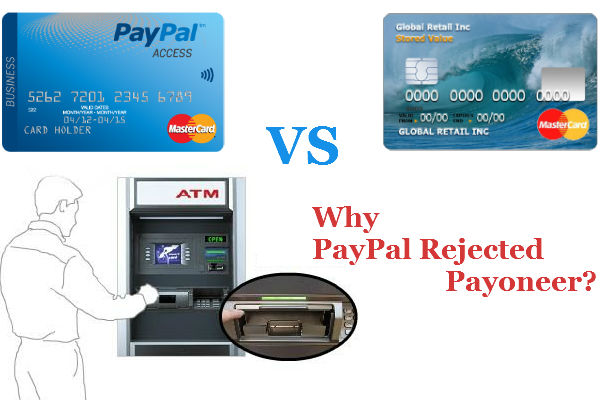 Agar PayPal account me Payment different currencies me available han to user all payments ko withdraw k liye choose kar sakta hai, But at the end, koi bhi amount user k country ki default currency me hi withdraw ho gi.
Closing Account:
PayPal har esy user ko apna account close karny ki permission deta hai, Jis ka account limited na ho, Kyun k limited account PayPal apny record me rakhta hai, Ta k limited account holder same data provide karty howe PayPal k account k liye again apply na kar saken.
Account me balance hony ki soorat me account close karny se pahly user ko warning dety howe us ki email verify ki jati hai, Ta k other person specified user ka account close na kar saky. After closing any PayPal account, User ka available balance PayPal k personal account me transfer kar diya jata hai, Jo is type k balance ko merchant or buyer ki security k liye use karta hai.
Restricted Activities:
As a user or under a specified user, Kisi third party ko PayPal website, account, services or PayPal site se relevant kisi bhi link par exist kisi bhi content ko use karty howe given bellow restricted activities se avoid karna ho ga.
1.   Is agreement k against koi action, Jis me PayPal ko without limits use karna, multiple PayPal accounts open karna, card processing agreement k against koi action, Acceptable use policy or kisi bhi other agreement k against action karna (Jo PayPal site par available hai).
2.   Kisi bhi type k law k against koi action, Like; Government financial services k against koi action, Jis me money laundering, unfair competition, false advertisement and consumer or criminal protection include hai.
3.   PayPal or kisi third party k copyright, trademark, patent, secrets and intellectual property of publicity or privacy k against action.
4.   Any action, Jis k through unlawfully kisi person ko draya ya dhamkaya jae.
5.   False, incomplete, wrong, misleading ya inaccurate information provide ki jaen.
6.   PayPal ki verification k liye request karny par personal, company or business ki information provide na karna.
7.   Kisi bhi type k frad or unauthorised fund ko send ya receive karny ki koshish karna.
8.   During a PayPal investigation, User ka apni identity or is se relevant personal information ko provide karny me delay karna or cooperate na karna.
9.   PayPal or seller se money receive karty howe, Ek hi transaction k liye different bank, credit card companies use karna ya uner dispute payment ko kisi other transaction me use karna.
10.  Kisi bhi type ki proxy or VPN use karna.
11.  Esy account ko control karna, Jo kisi esy account se direct linked (Linked via same email, family transaction and personal or business details)hai, Jo kisi type ki restricted activities me involve ho.
12.  Illegal business karna ya legal business or services is tarha provide karna, Jis se kisi tarha ki complaints, disputes, charge-backs, reversals claims, fines or isi type ki other penalties aana start hon ya aany ki possibilities create hon jaen.
13.  Online dispute resolution process ya PayPal buyer protection me buyer ya seller ka ek doosry ko galiyan dena ya Restricted wording use karna.
14.  PayPal k Kisi dispute ko review kar k close karny k bad, buyer ya seller ka PayPal ko unknown identification se dispute number send karna.
15.  Kisi Credit Reporting agency ki taraf se credit score, Jo kisi transaction me high level of risk show kare.
16.  PayPal account is tarha use karna, Jo MasterCard, Visa, American Express or isi tarha k kisi other payment processor or bank k rules ko violate kare.
17.  PayPal account me personal balance ko esy show karna, Jesy wo PayPal se reflect karta ho.
18.  Koi esa action ya apps use karna, Jo kisi fraud se Credit me sudden increment ka cause ho.
19.  Apny credit card k through PayPal me cash advance provide karna ya kisi other use ya party ko esy karny k liye help provide karna.
20.  PayPal ki services ki kisi esy country se access or operate karna, Jo PayPal worldwide ki list me include nai.
21.  Kisi user ki personal information ko kisi third party ko disclose ya distribute karna, Kisi ki Personal details ko marketing purpose ya kisi se payment receive karny k liye use karna.
22.  Kisi third party ko other user ki personal information provide karty howe, PayPal ki taraf payment send, accept or collect karna ya esa karny me kisi ki help karna.
23.  Esa action, Jo PayPal website or whole infrastructure par load dal dy.
24.  Any Type of Virus, Worm, Trojan or some other program, PayPal ki website, routine life or specified transaction ko damage karny ya PayPal k system, information or other data me interfere karny k liye use karna.
25.  Kisi bhi type k agent, spider, robot, automatc devices ya manual process ko PayPal monitoring ya website written data ko copy karny k liye use karna.
26.  Kisi application, software or device se PayPal ki website or services me interfere karna ya PayPal robot ko bypass karny ki koshish karna.
27.  PayPal ki website par written content ko legal ya public purposes k liye copy ya as an iframe use karty howe kisi third party ko kisi bhi interfere k liye help provide karna.
28.  Koi esa action, Jo ISP (internet service provider), payment processors, partners ya other suppliers ki taraf se PayPal ko provide ki jany wali services me disconnection ka cause ho.
29.  PayPal ki live services ko credit card testing purpose k liye use karna.
30.  User ka apny paypal password ya isi tarha ki personal informations, third party ko ya publicly reveal karna, Kisi other user ka password ya other details ko PayPal website par kisi bhi type ki illegal access k liye use karna. Esi condition me PayPal kisi bhi user k balance or other provided details me changing ka responsible nai ho ga.
31.  PayPal ki services or part of services k proper operation or Is written agreement me interfere karny ki manual ya kisi software se koshish karna ya kisi third party ko esa karny me help provide karna.
32.  Personal payments ko as commercial transaction or business payments ko as personal transaction k send ya receive karna.
33.  PayPal services k through funds ko counter terrorist financing, money laundering or isi tarha ki other activities k liye send ya receive karna.
34.  PayPal ki kisi bhi type ki service ko without mandatory requirements k use karna ya koi other user ko esa karny k liye encourage karna.
You can see, All rectricted activities are mentioned above to avoid any disturbance for getting PayPal service in those countries, Which are provided by PayPal at its wordwide list, So You agree that, engaging above restricted avtivities may diminish Your access at PayPal account or its services.
Author's Point of View:
PayPal apny strict rules ki waja se is waqt all over the world sub se best payment processor company hai, Isi liye worldwide kisi bhi merchant or buyer k liye PayPal ka account bohut zaroori hai, Jis k through wo legal products globally sale or purchase kar sakta hai.
Pakistan is a developing country, Where PayPal did not provide its services (Remember: Its not ban in Pakistan) due to many reasons as given bellow;
1.   Non-acceptable policies of State Bank of Pakistan.
2.   Negotiable rules to collect Tax from individual(most recommended) and online business companies against other countries like; India, Where its compulsory by government to get PAN(Permanent Account Number is a ten digit alphanumeric numbers, Issued by the Income Tax Department of India to every person, Who applies for it or to business companies without their application) Card.
3.   We have not online record for Personal Identification, Which is very important for PayPal to avoid multi accounts from single person or company.
4.   Security Issues to accept & withdraw payments through Local Banks in wire transfer.
At this situation, As You know, People in Pakistan are Being aware about Online Earning business. Many freelancers & Merchant collect funds through providing their services or products, Which is very profitable for our country, But most of them are in troubles after getting verified account through the middle east countries.
They cannot withdraw their payments easily without a US bank account, Which was possible through Payoneer the bank of America actual account, Which through they were withdraw payment to their Payoneer MasterCard, But its not possible now.
Yes, Off Coarse My Dear!
We want to clear you that' Payoneer has stopped providing new accounts worldwide in 2015, As PayPal like some other Big payment processor companies raised the security issues about  payments via Payoneer the bank of America actual account, That's why, Although Payoneer old accounts, linked with PayPal are still working, But PayPal will accept no more payoneer bank accounts. We contacted with Payoneer support team, They are not clearing, But the truth is; services are unavailable.
Please Note: Don't edit or remove your linked account with PayPal to avoid this issue, Which may resolve after some time period.
Now What's the next to withdraw money from PayPal? There are many ways, As you know' "When One Door Closes, Another Opens".
With new PayPal accounts or for removed bank accounts from PayPal, Easy way is to create an actual or real "United States of America Account" to attached with PayPal for withdrawal your payments.
It's very complex situation, Is it not?
At this condition, Many people are deceiving PayPal in Pakistan by creating fake account to get benefits of their policies, which secure buyers. They send payment to their own another fake account or to the exchanger and then create a dispute to get full refund because PayPal offers full refund to the buyer, In case he did not receive his product.

You can visit our next post to see more possibilities to withdraw payments in third world countries.