Search Engine Optimization (SEO) is a very wide reaching aspect of the World Wide Web commercialization. SEO enhances the website's visibility and ensures proper traffic is available to it. Small business owners investing in electronic commerce websites often do not fully understand the tricks of the trade of SEO, and generally should be given some SEO tips for beginners. So for better results, one has to be precise, innovative, creative and careful while implementing SEO. Here we're share some great Seo Tips and Tricks, Which you should must implement on your site.
Few SEO Tips for Beginners:
1. Keywords – According to a leading statistical data, 95% of users don't go beyond the first page of Google search. Now if your page does not appear on the first page itself, it means that something is wrong; either your website is not receiving appreciable amount of traffic or it might be lack of a definite appropriate keyword that a user searches for. It is helpful to keep in mind what a person might search for and is related to your website.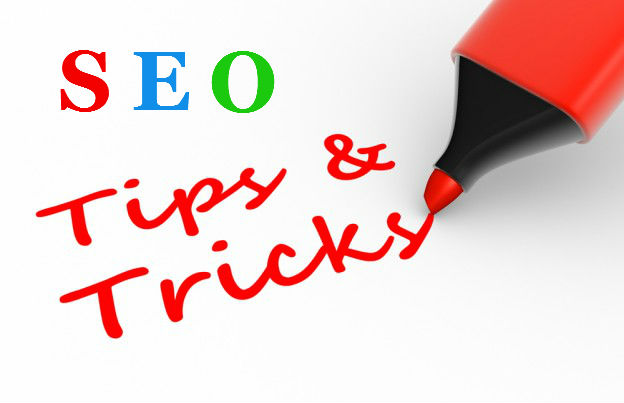 Keywords should not be long as it hinders the match process algorithms. A maximum of five keywords should be enough for the web site to work well. Also, keyword stuffing should be avoided, where the same keyword is repeated again and again in a page.
2. Title Optimization – Choose a title which is unique, creative and highlights the factor behind the search. The primary objective is to attract more traffic, therefore using catchy and short names always does the trick. Some search engines like Google does not like longer names.
3. Meta Data – Meta Data refers to the information hidden in your site and is used by the search engines to find out more information about the pages of your web site. The first piece of Meta data provided is called Meta information, which is literally a description on the corresponding page of the web site. It should not only describe the contents of the page, but also should include calls to action, and thus attract high visiting rates. The description should contain the keywords too. Although the Meta Data is not as important as it was before, it is still considered a useful one, and is generally included in SEO tips for beginners.
4. Content – We have often heard, even if for different fields, that the content is the king. Content, if well written, precise and informative will help your business to grow. It is also very important that your content is easy to comprehend and interesting to attract readers.
5. Internal linking – It is not only helpful for search engines, but also helps the people visiting your site to access these links easily, which may not be accessible through main navigation.
6. Web site design – The web site has to be attractive, user friendly and easy to navigate.
Therefore it is sensible to hire a professional who would implement title tags, Meta tags, headers, keywords etc to ensure maximum traffic possible.
7. Back links – This is the last but not the least important of SEO tips for beginners. These are links that track back to your website. Basically they are like referrals from your web site to others. Depending on the number of quality back links, the traffic increases giving your web site more credibility and popularity.