Tayyib Ahsan is a young System Support Engineer, Professional web developer and SEO expert, Seeking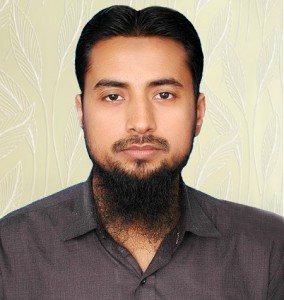 knowledge from many years to improve his own experience. I always feel very excitement after getting technical experience at Information Technology field.
In 2008, I started web development in HTML without any application, Which was very difficult at the beginning, But It encouraged me to understand back end source code, So I searched World Wide Web to learn how to make even a simple static website but I did not find suitable data about it. You know, If a door became close, there are hundred of other passages opens. I learned everything as I can and decided to share all my experience for youngsters & new bloggers.
In 2011, I purchased a domain "ODosta.com" and started blogging in English but I thought' world is full with English blogs. I wanted to provide blogging techniques for everyone who don't have full command at English but can understand Urdu language easily.
ODosta is a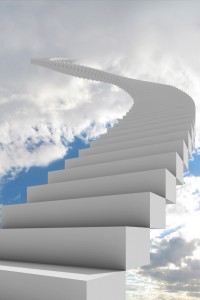 Site of Technical Arts, Which mean's a knowledge which everyone seeks from other like Friends, Relatives & Even from an Unknown Person.Technical Arts comprises some of the most technical and artistic minds in the leisure, exhibition and retail businesses, all of whom are committed to ensuring that our company has the best application of entertainment technology suited to it's requirements.
When any blogger start blogging he must decide their visitors and You know nobody bound himself, but I did myself for my brothers in Indo-Pak and some other Asian countries, who did not understand English. I start writing in Urdu, because it is our National language but I cannot get response in Search Engine Optimization.
Almost All Search Engines ki By Default search English me hai, Is liye Jo log zyada English nai janty wo bhi English me hi auto-search se faeda uthaty han, Doosri baat ye k Urdu searching k results me  bhi zyada links English k hi display hoty han.
SE (Search Engine) kisi specified keywords k against hi kisi post ko optimize karty han or Urdu keywords English keyword ki tarha popular nai ho sakty, Because Urdu cannot meet the algorithm of world level Search Engine like Google. Is liye me ne Roman Urdu ko adopt kiya Jo kisi bhi esy person k liye well-known language hai Jo mobile use karta hai or mobile aaj kal kon use nai karta???
Believe me, I got very good response from both;
1. Visitor (You)
2. Search Engine (Google, Bing, Yahoo etc.)
We just want to encourage our engineers and developers to do more, Which also can give us a chance to earn to launch more advance services.
Now Our Goal is not just for earn money, but our aim is to un-hide your talent (Weather you don't know English), So that our nation can progress in the field of Information Technology.
Brief Interview:
You can see a brief interview from "Tayyib Ahsan"
What is your real name?
Tayyib Sattar is my real ID name, AbdulSattar is my father name, But I like Tayyib Ahsan, because it is suitable with my personally.
Where do you live ?
Lahore, Pakistan.
What do you do?
I do a
Job as a
Marketing Manager at Ever-tech Corp. at Hafeez Centre Gulberg, Lahore.
What kind of work do you do? And Describe your Job?
We provide hardware & software services at Govt. & Private Sectors for National and
Multinational Companies
like Police
Stations
, Transport Dept, Intechww, Pepsi, Ghani Glass Pvt Ltd etc.
How many sibling

do you have

?
Only Four
What are your hobbies?
I read almost all Suspense & Spy Novels but Now My hobbies are Traveling from all over the world, Seeking knowledge & writing at Most Difficult Topics to make easy for others.
What is your aim of life?
My Personal Aim of Life is to Travel around the World and Worship for God, but my social task is to provide some easy jobs in all fields of life to improve your status.
How many languages do you speak?
Punjabi, Urdu & English (But Not Fluently)
Tell me something about your skills?
I think I don't have any skill except the hard-working.
Name a person whom you admire? Why? What influence does he / she has on your life? Would you like to become like him / her in future?
My Friend Alibaba and Rest Not at all.
What do you do in your leisure time?
I don't have any leisure time because always trying to do something better and Sometimes I don't have any time to do a single pending job.
If you wanna add

any question

about yourself you should  write to describe yourself.
Sorry, But I always try to hide my personality because my work only is my identity.
Earning is not a bad idea, It should for any purpose, Which we have' At the end, Bundle of Thanks for my Friends, Colleagues, Guests and all other Well-Wishers who give us great Suggestions to improve ODosta.
If You want to support us, You should like us on Facebook & Follow me at Twitter or Google+.